Our Mission
We aim to spread joy and wellness with our jewelry. Help us start a chain reaction of kindness.
Giving Back #buy1wedonate1
It is very important to us here at Vented to give back, that is why when you buy a bracelet from Vented In Brooklyn® we donate a bracelet to a cancer patient or cancer charity, along with a bottle of essential oil to help alleviate chemotherapy symptoms. 

#CancerSucks #GiftForACancerPatient
We hope to bring joy into the lives of those afflicted with this terrible disease. Thank you for being a important benefactor, and joining us in giving away thousands of bracelets!
Fair Trade
All our materials are 100% fair trade and made in India. Our copper and hand braided cotton thread are made in Indian villages.

Our Story
As a born and bred Brooklyn girl, Chrisie Canny has had many businesses; retail, wholesale, and even manufacturing.
It all started for her in the fifth grade, when as a serious allergy sufferer she would take a napkin rubbed in Vicks to school and inhale all day to alleviate her symptoms. Soon, other classmates with allergies would ask her to bring in some for them too. She became hooked on the gratification of making something and someone else wanting it.
Thirty three years later, her allergy symptoms worsening, she conceived a way to implement her fifth grade idea. Along with her brother Tim, they created Vented in Brooklyn; an aromatherapy cuff that brings relief with you. Whether you need peppermint for nausea, lavender for stress, or lemon for clarity, it can travel with you wherever you go.
Tim and Chrisie come from a family of manufacturers. As children, they would spend days at their father's clothing manufacturing warehouse in Brooklyn, daydreaming and creating their own inventions from scraps. Their father would proudly show them around and tell them stories of how his mother started the business during the Great Depression; she sewed doll clothing at home and would send him out at eight years old to deliver them, all to survive through the economic downturn.
Chrisie and Tim have participated in and donated to many a charity along the way, but giving to cancer patients has always been the one that meant the most. Watching their father die of lung cancer and watching a relative almost lose their child to the disease has made them long to do something to bring joy to those lost in that same suffering. This is why for every Vented bracelet purchased, one will be donated to a cancer patient or organization that helps support families of those afflicted with the disease.
Vented in Brooklyn is currently growing, thriving, and most importantly, giving back to others. Thank you for your help and support. #buy1wedonate1
Thank you all for your support! So far we have been able to give Vented In Brooklyn® bracelets to many organizations!

Sloan Breast Cancer Center
Share Cancer
Dream Factory
Catwalk For A Cure
3 Day Breast Cancer Walk
Maimonides Cancer Support Group
Sanford R. Nalitt Cancer Center in Staten Island
Hope Lodge at The American Cancer Society in NYC 
Susan G Komen of Central and South Jersey
Below are some pictures from our gifting events this year with one of our owners Chrisie Canny.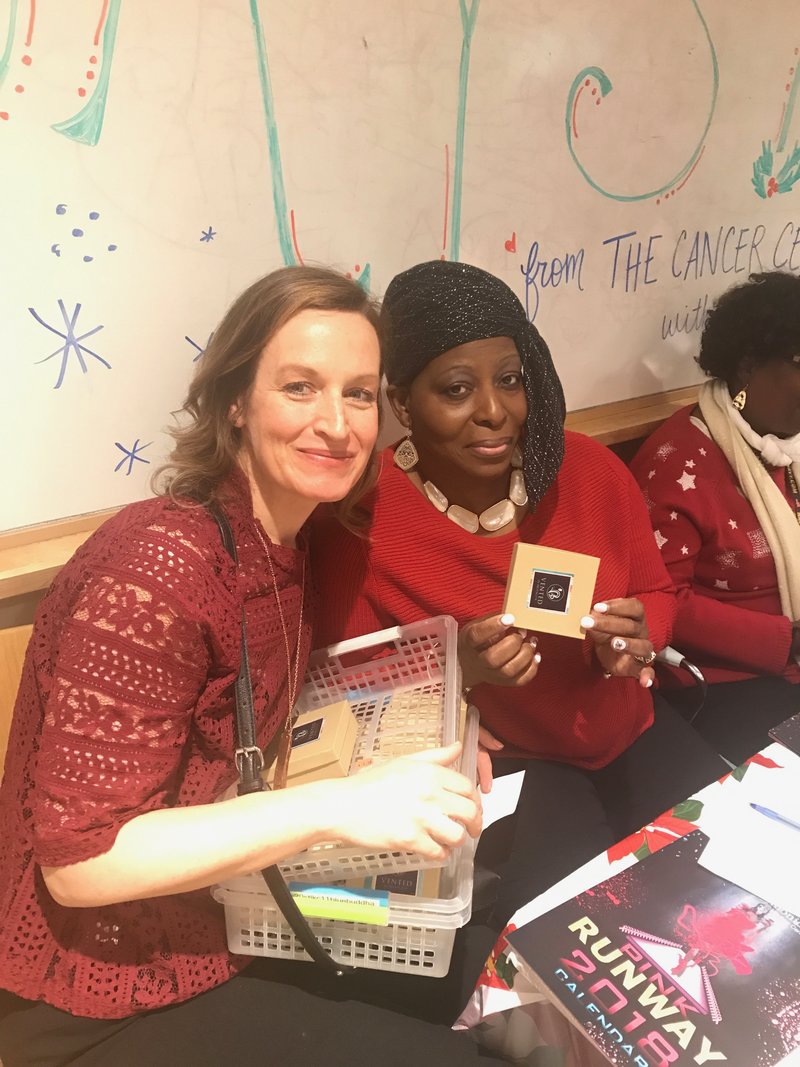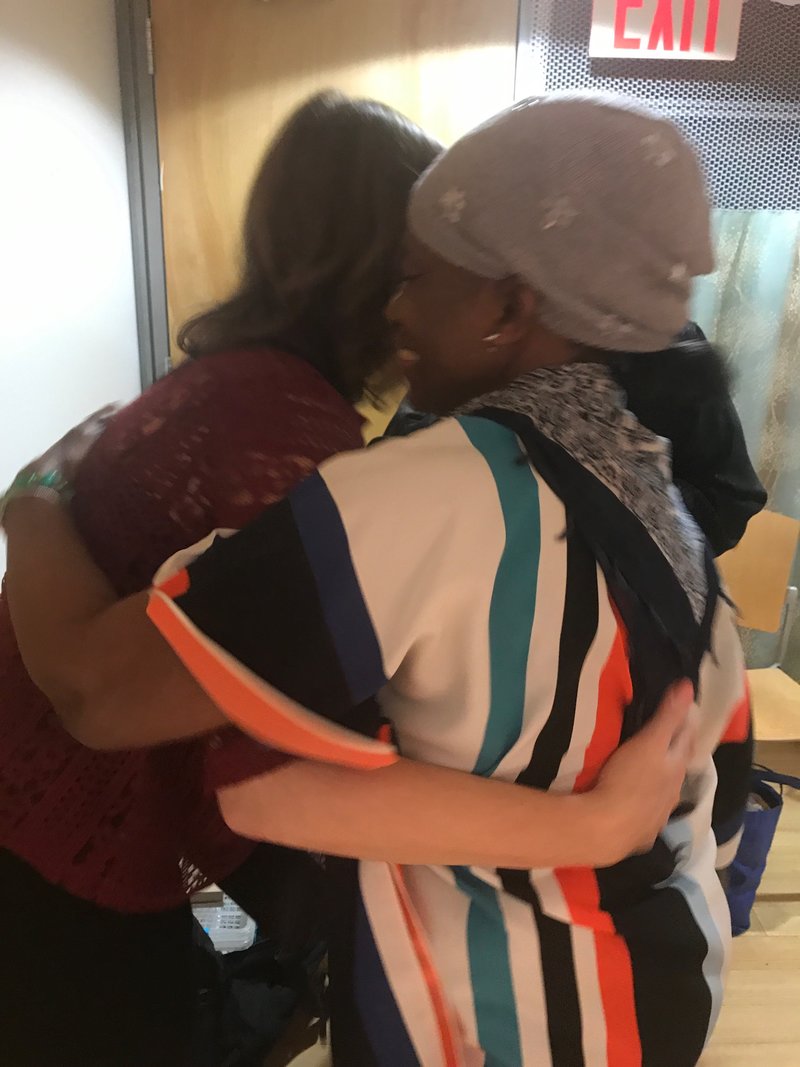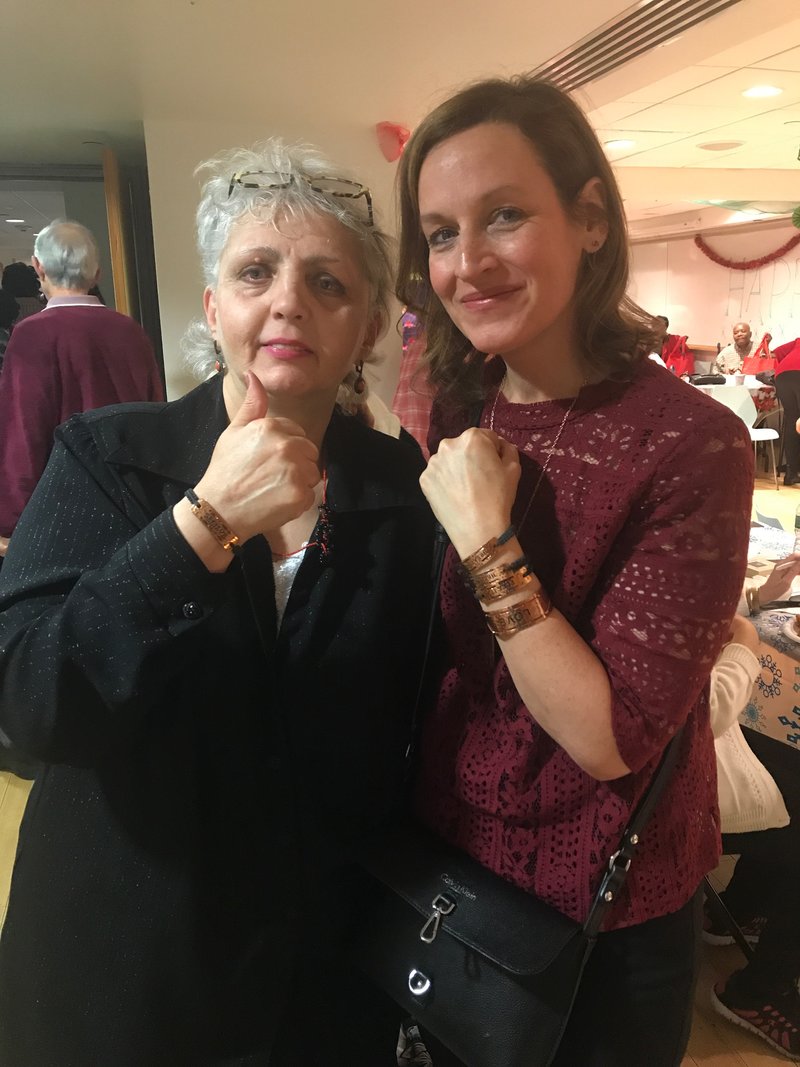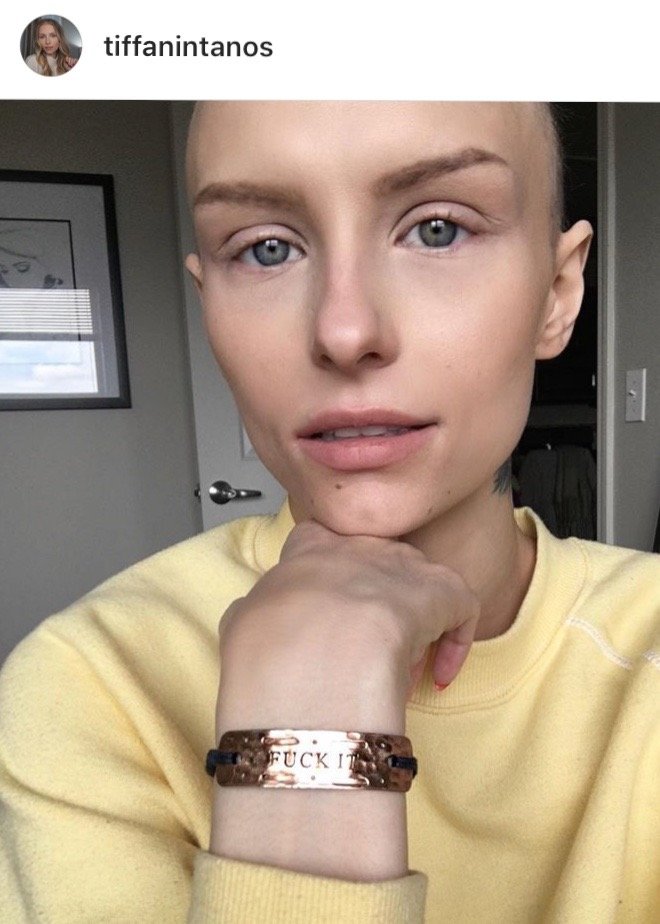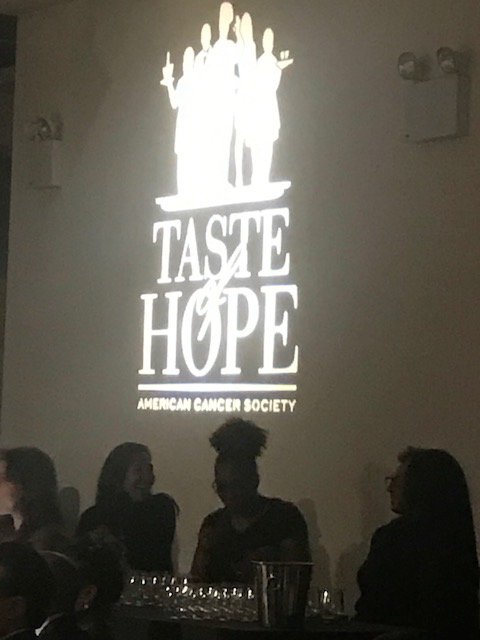 Future Giveaway Events:

Sloan Volunteers of past survivors and caregivers event December 2018: 101 pieces will be donated to those attending!!!